In conjuction with MobiWis 2015 and FiCloud 2015
The International Symposium on Advanced Web and Mobile Applications (AWMA 2014) provides a forum for presenting research results and practices/experiences in the design, development and usability of web and mobile applications. It brings together researchers, developers and practitioners in order to discuss ideas and exchange knowledge on current and future challenges related to the theme of the symposium.
Topics of the AWMA symposium include (but not limited to):
Modern web technologies
Mobile services on the web
Web services discovery and composition
Software design and architectures
User interfaces
Web applications and smart devices
Security and privacy
Context-aware and adaptive services
Mobile data processing and management
Performance modelling of mobile applications
Network and communication protocols
Mobile websites and Apps
Business applications
Energy efficient services
Submission Deadline: 15 May 20145
Authors Notification: 30 May 2015
Final Manuscript Due: 20 June 2015

Authors are requested to submit papers reporting original research results and experience. The page limit is 6 pages. Papers should be prepared using IEEE two-column template.
IEEE Computer Society Proceedings Author Guidelines are available at: http://www.computer.org/portal/web/cscps/submission.
Papers should be submitted as PDF files via email to: Symposium Chairs.
Submitted research papers may not overlap with papers that have already been published or that are simultaneously submitted to a journal or a conference with proceedings.
All papers accepted for this symposium are peer-reviewed and are to be published in the conference proceedings by the IEEE Computer Society Conference Publishing Service (CPS).
Symposium Chair:
Pınar KIRCI, Istanbul University, Turkey
Muhammad Younas, Oxford Brookes University, UK
Programme Committee:
Irfan Awan, University of Bradford, UK
Pınar KIRCI, Istanbul University, Turkey
Bernady O. Apduhan, Kyushu Sangyo University, Japan
Ruben Casado, Treelogic, Spain
Jamal Bentahar, University of Concordia, Canada
Farookh Hussain, University of Technology Sydney, Australia
tba
Pınar KIRCI, Istanbul University, Turkey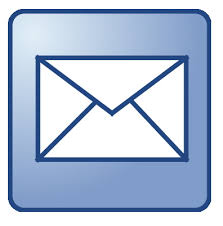 Muhammad Younas, Oxford Brookes University, UK